Team
Team
Serendipalm was born out of teamwork. A young professional management team runs production operations, as well as agricultural and Fair Trade projects on the ground. Today the team is made up of 20 highly motivated professionals working in the areas of agricultural science and agriculture, accounting, HR management, and technology, headed by Team Leader and Managing Director Safianu Moro (4th from the left).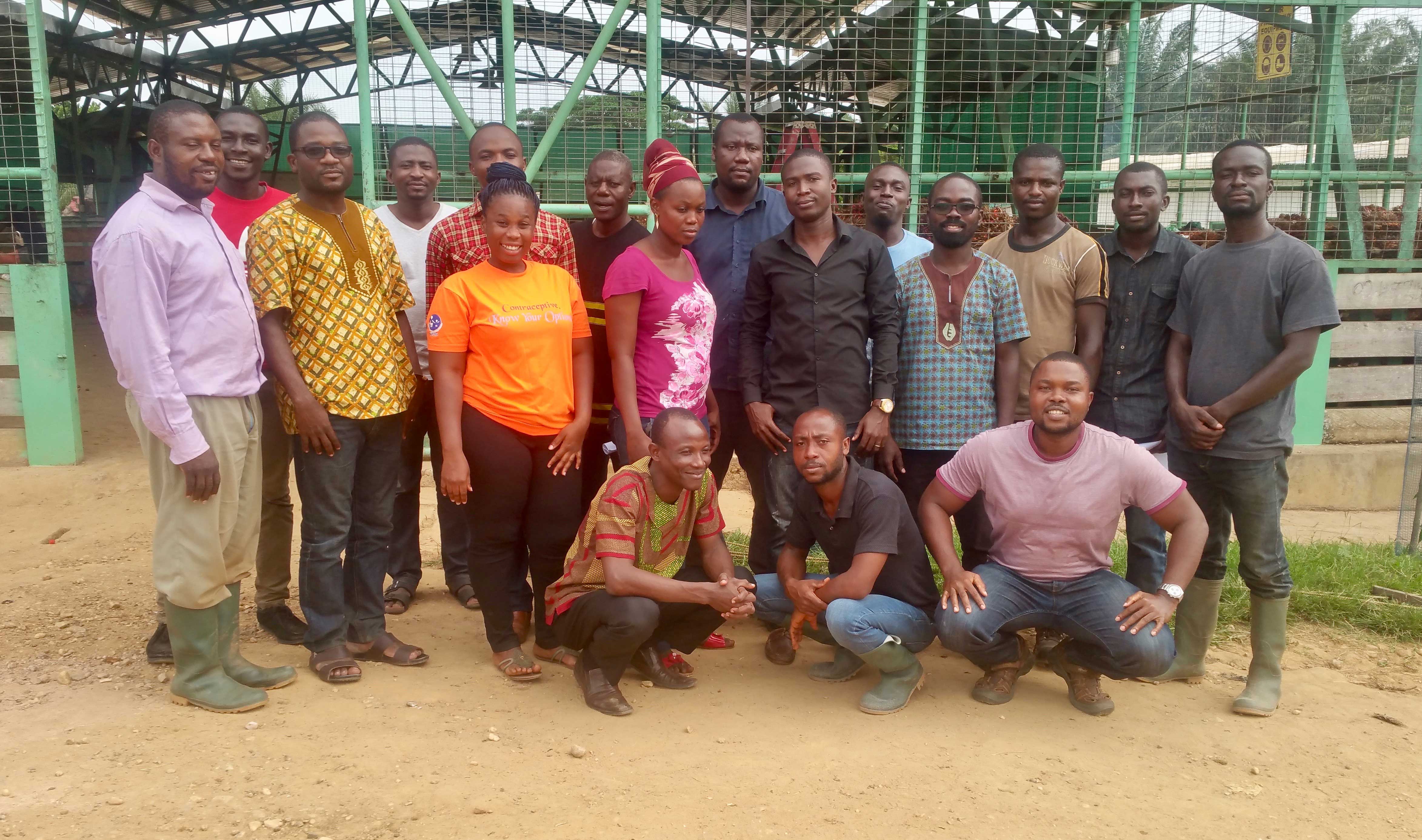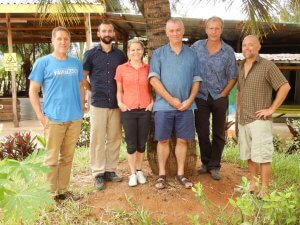 Dr. Bronner's Special Operations Team built up Serendipalm and other Dr. Bronner's organic and Fair Trade projects and continues to support them. Gero Leson, Rob Hardy, Ryan Zinn, Les Szabo, Julia Edmaier and Phillip Eschweiler visit Serendipalm regularly and provide strategic and financial planning, methods for improving oil production and quality, development of regenerative organic agriculture, and planning for local community development projects. From left to right: Les Szabo, Phillip Eschweiler, Julia Edmaier, Rob Hardy, Gero Leson, Ryan Zinn.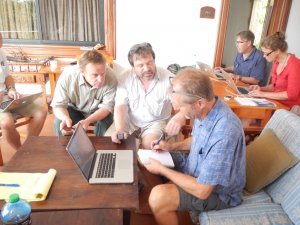 Our work has also been made possible thanks to help from good friends: Ulli and Norbert Wansleben (back, right) designed the architecture (Wansleben Architekten) of many buildings (fruit cleaning, truck scale, workshop and new kitchen) and oversaw their construction. Markus Gröber (l.) and Bernd Frank (r., in white shirt) contributed their extensive practical experience in the cultivation and processing of agricultural raw materials.
Ultimately, it is the collaboration of motivated international teams combined with Dr. Bronner's generous visionary support that makes Serendipalm so extraordinary, joyful and successful.
---
Questions and Suggestions?